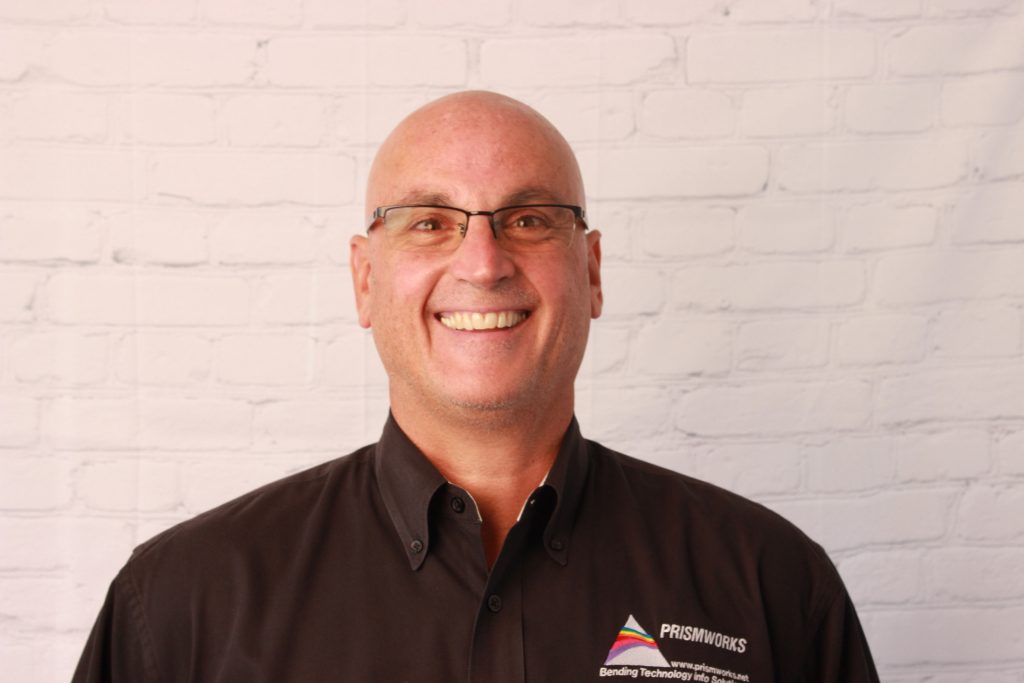 Mike Glumac is one of Prismworks Technology's founders and serves as the CEO of the company. He graduated from California University Pa., with a bachelor's degree in political science. After college, Mike worked six years for IBM, he left and joined Alternate Solutions Inc. as a partner in 1990. He served 10 years as a partner with Alternate Solutions. In 2002 Mike partnered with Mark Crescenzi to start Prismworks Technology.
Mike is responsible for growing and managing the sales and marketing operations of the company. He directs the sales and marketing initiatives at Prismworks to help grow the organization and better position the company as an industry leader. In his role as Director of Sales and Marketing, Mike brings a tight focus on customer relationship quality and service to our sales team.
Mike spends much of his free time giving back to the community as a swim coach for both the Mechanicsburg High School and Mechanicsburg Swim Club. He enjoys spending time at the beach and hiking on the weekend. He lives in Camp Hill, Pa. and has three grown daughters.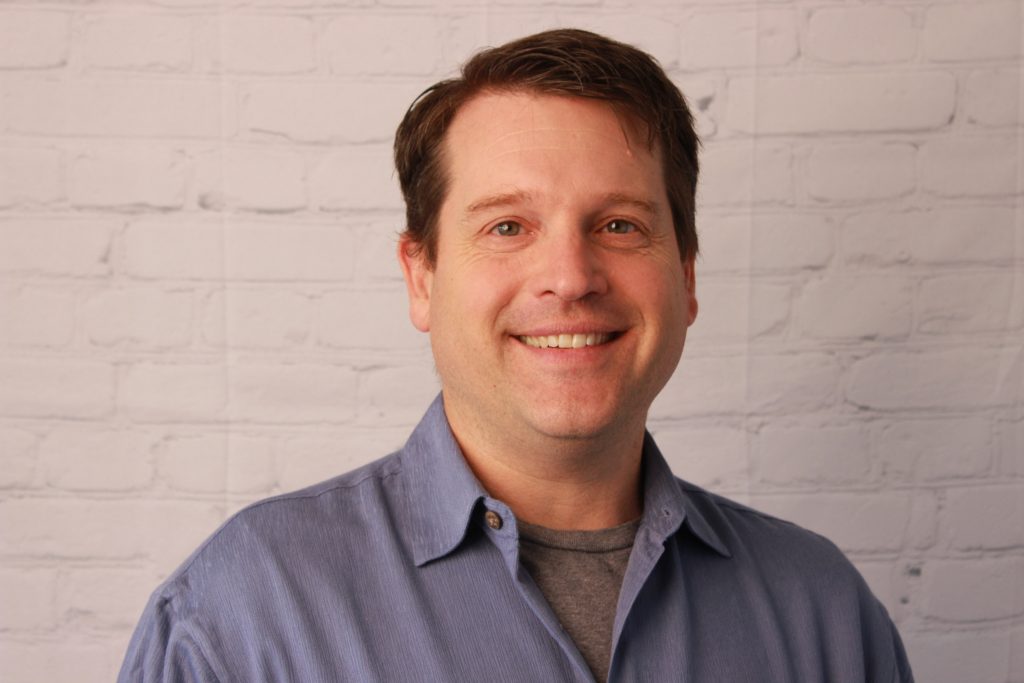 Mark Crescenzi is the President of Prismworks Technology, Inc. Mark has over 20 years' experience in the IT field. He has consulted both domestically and internationally, with customers ranging from banking, AEC, non-profit, education, and government. Prior to starting Prismworks Technology in 2002, Mark worked for a regional IT consulting firm as a senior consultant and team lead. He also worked for the oil and gas and environmental industries in the 1990s. He has taught networking, wireless technology, and security courses at the collegiate level. Mark has been interviewed and quoted in Redmond Magazine, SearchITChannel.com, and other online publications. Mark has a bachelor's degree in chemical engineering and a master's degree in information systems. He has co-authored several research papers and holds a patent associated with his previous work. Mark is highly certified holding over 30 industry level certifications. He is an avid backpacker and father of five.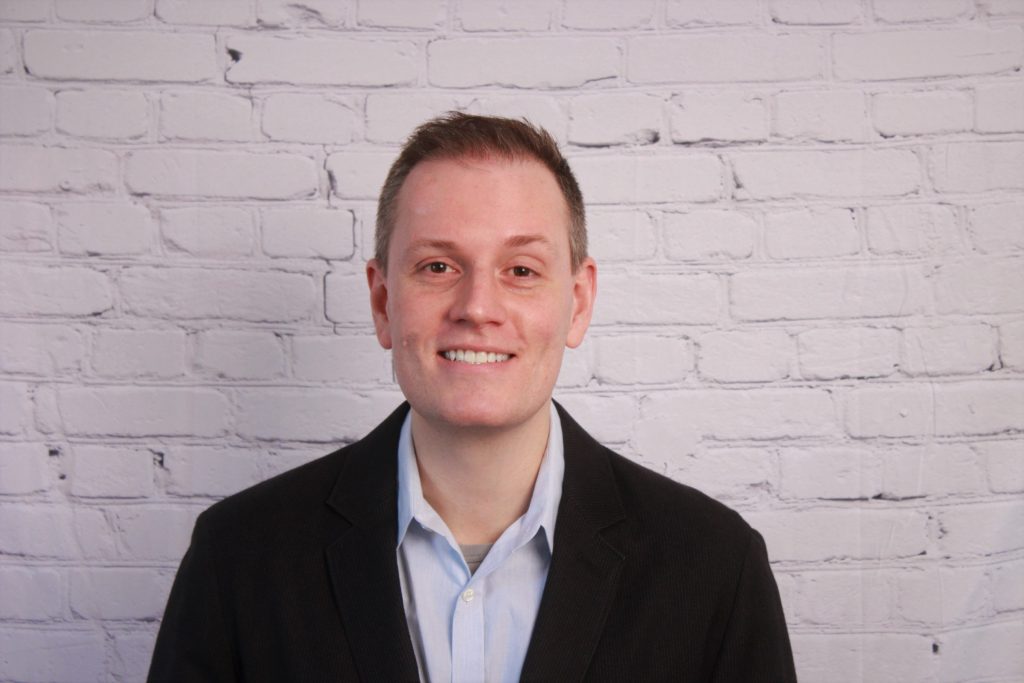 Josh is a Lead in Prismworks engineering group. Since joining in 2005, he's built a reputation for delivering high technical expertise with composed character. He's involved in all aspects of operation at Prismworks including solution design, implementation, and lifecycle support. Josh is a tenacious problem solver and is dedicated to customer satisfaction. Josh serves customers in education, government, and commercial verticals.
Josh is fortunate to share family life with an adoring wife and two boys. Together, they enjoy outdoor activities in the great state of Pennsylvania. Josh is an avid bicyclist and motorcycle tourer, exploring the country on two wheels. His community interests are in support of local public education, economic opportunity, and green space conservation.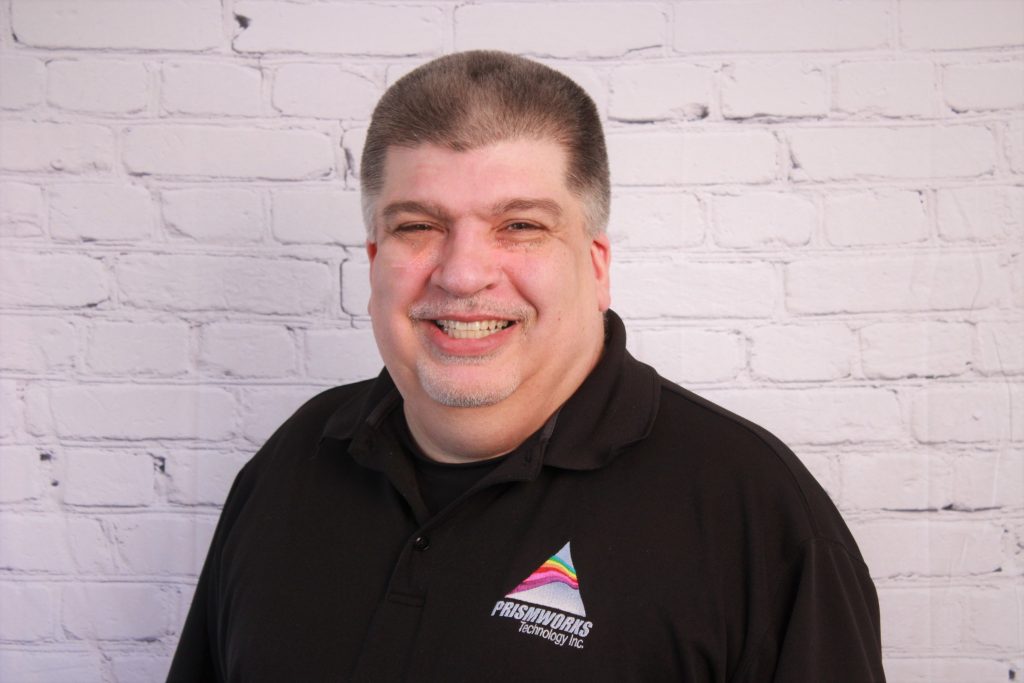 Mark has been an avid IT fan since spotting his first home computer in a shop window back in the early 1980s. After leaving college with a bachelor's degree, he gravitated toward the computer field and worked as both a salesman and a buyer for different organizations, specializing in the rapidly growing industry. After moving to the United States from England in 1998, Mark decided to turn his hobby into his career gaining certifications, experience and developing his skills to become a consultant in the IT field.
At home, Mark likes to indulge his other passion – football. He's a fan of all forms of football, not just the American version of the game. However, despite his best efforts, Mark's wife Janine and their two boys, Alex and Ben, still struggle to grasp the intricacies of a Cover 2 defense or the virtues of using two strikers in a 4-1-3-2 formation.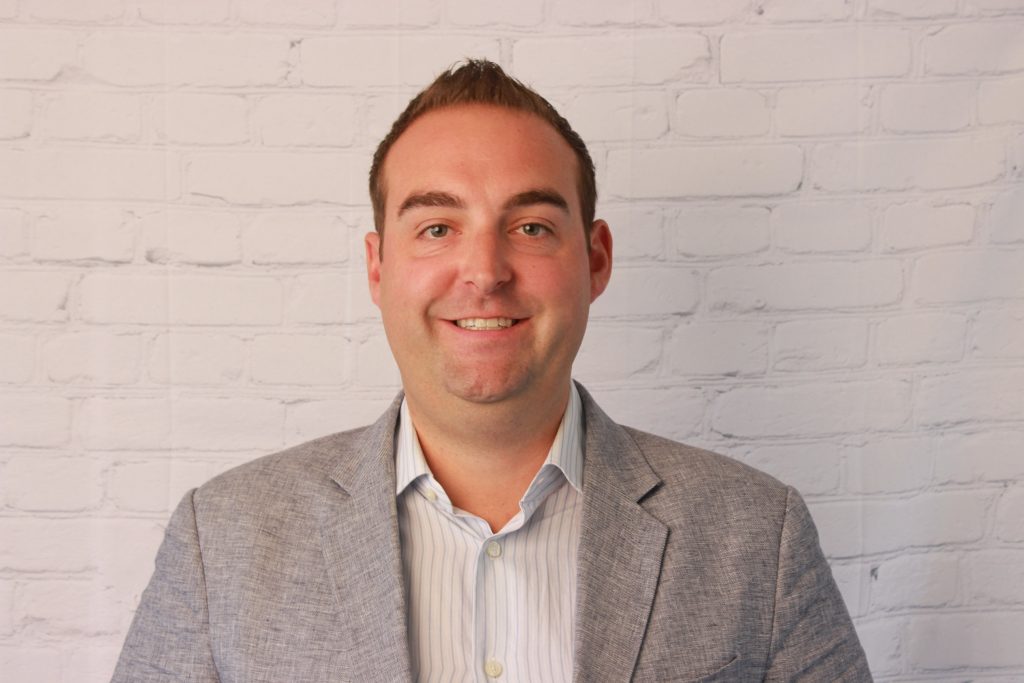 Bio coming soon!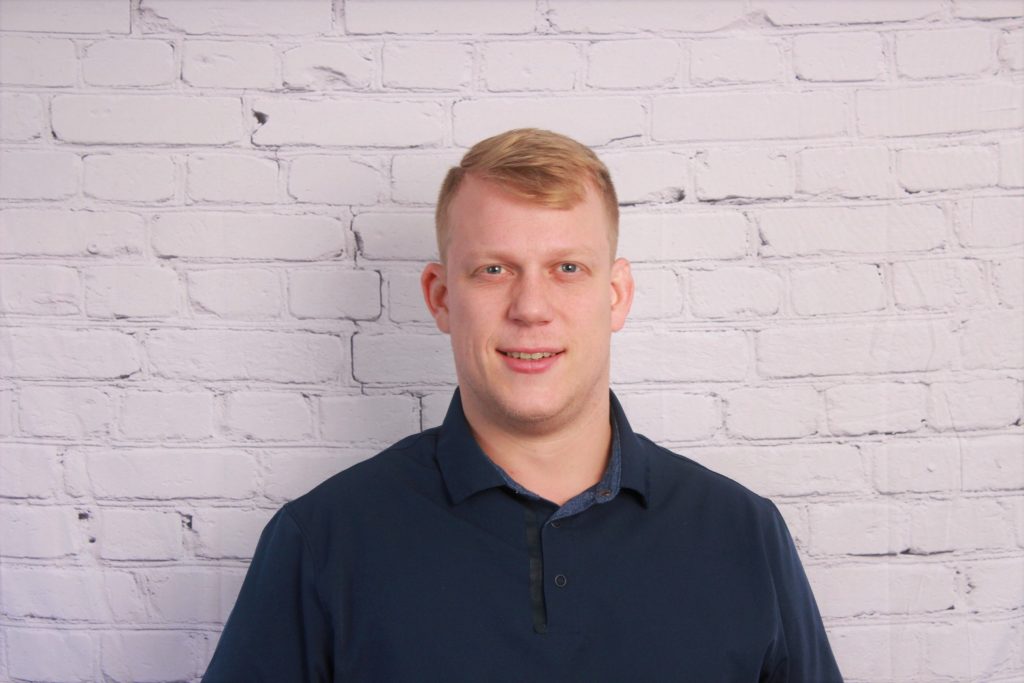 Dan re-joined Prismworks in early 2021 as an IT consultant. His previous role with the company was as a support engineer in 2013. Since that time, Dan has worked for several different companies in tech and support roles. With extensive knowledge and experience of the tech business, Dan brings a deep understanding of customers' needs enabling him to provide comprehensive solutions.
Dan is a graduate of Shippensburg University and studied interdisciplinary arts with a focus in graphic design and web development. While attending Shippensburg, Dan kept very busy. He worked in the IT department supporting students at the student technical help desk and interned with Adams Electric and Aero Energy (Pennlines Magazine), doing graphic design.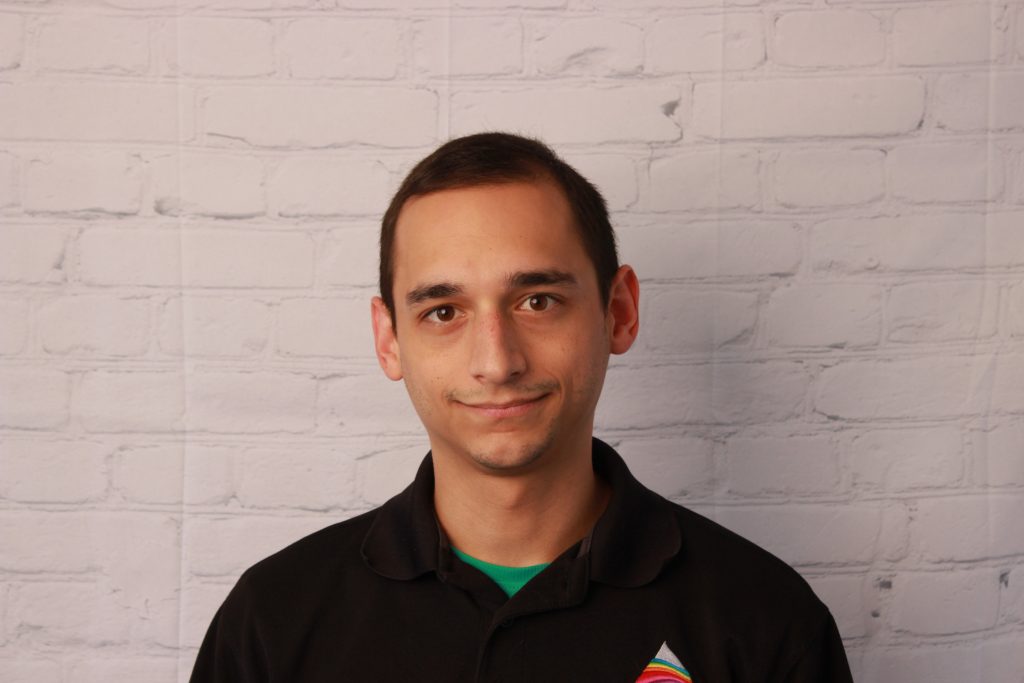 Nick is a workstation support technician at Prismworks Technology, where he provides end-user and technical escalation support as well as ongoing infrastructure maintenance and upgrade integration. He joined the Prismworks support desk team in 2018, quickly taking on more advanced responsibilities to meet the needs of varied clients. His background in free and open source software, particularly Linux and other UNIX-like systems, has proven beneficial for budget-constrained organizations. In lieu of higher education, Nick chose to self-direct his learning. He is constantly studying and researching new technologies and products, often deploying them at home to sharpen his skills and to better assist our customers.
In his personal time, he enjoys maintaining and tinkering with his vehicles, hobbyist aquarium keeping, cooking for friends, and attending live music shows.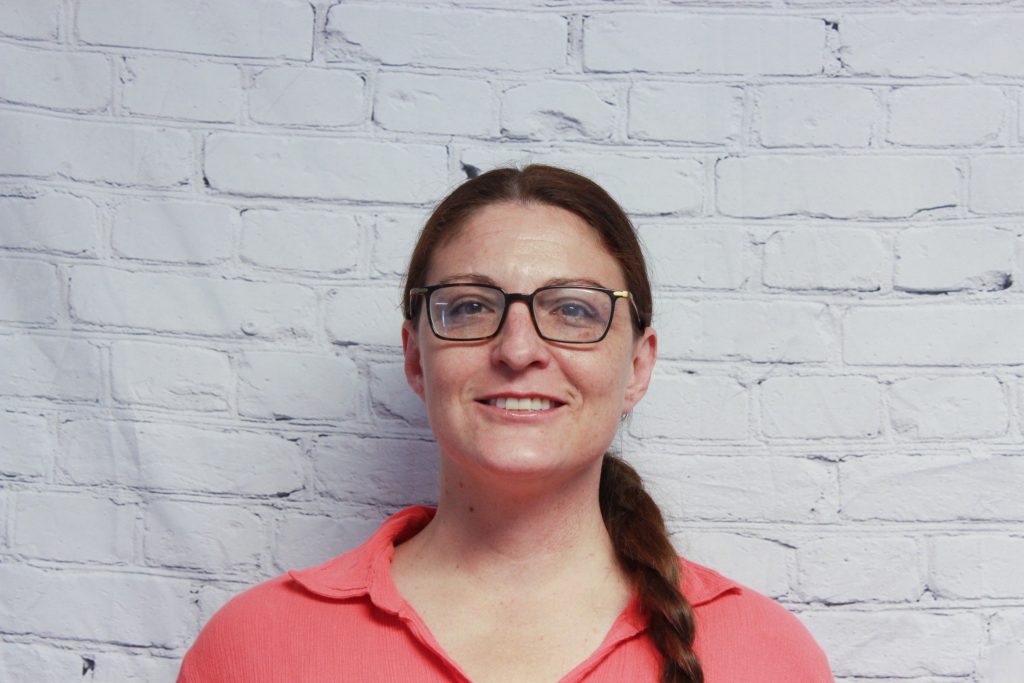 Bio coming soon!
Bio coming soon!
Bio coming soon!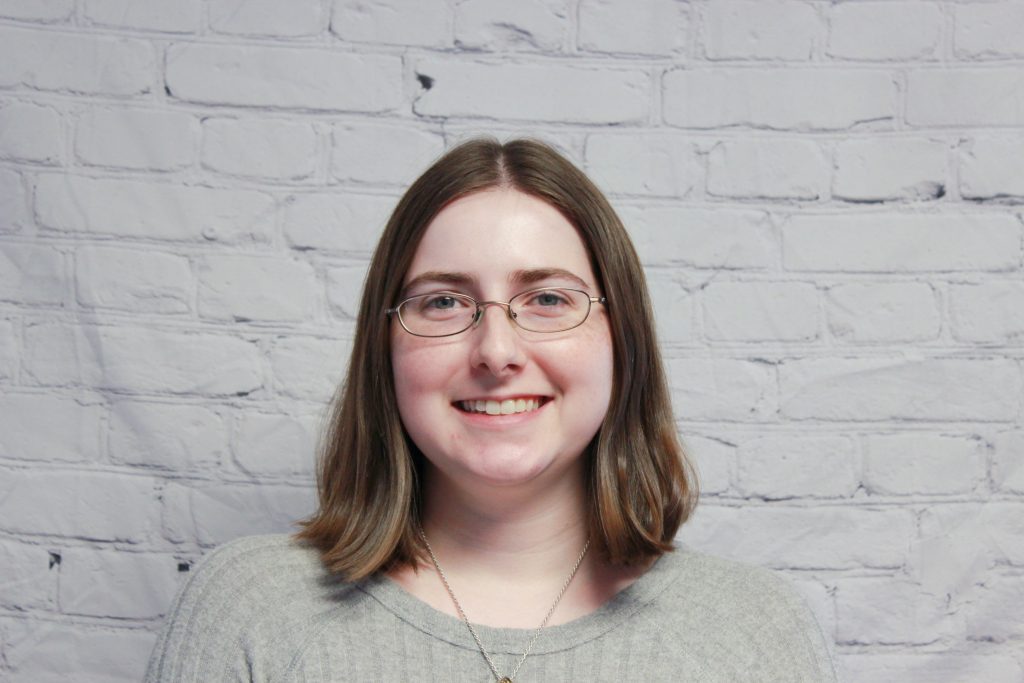 Bio coming soon!
Bio coming soon!